TOWER CRANES, MOBILE CRANES & LABOUR HIRE GOLD COAST
Lindores are leaders in 
Tower Crane Hire,
Mobile Crane Hire
and Labour Hire on the Gold Coast. We are a second generation family business with a reputation for reliable work and building strong relationships. Our primary focus is to supply cranes to the construction industry but do take on other projects. We also service other major Australian cities. See our other service page for
Brisbane Crane Hire
. See a selection of our recent work in our projects section. The size of the projects we work on and the profile of our clients speak volumes about our level of service and reliability. We are either currently working on, or have recently completed projects in:
Palm Beach
Broadbeach
Surfers Paradise
Burleigh Heads
Coolangatta
Main Beach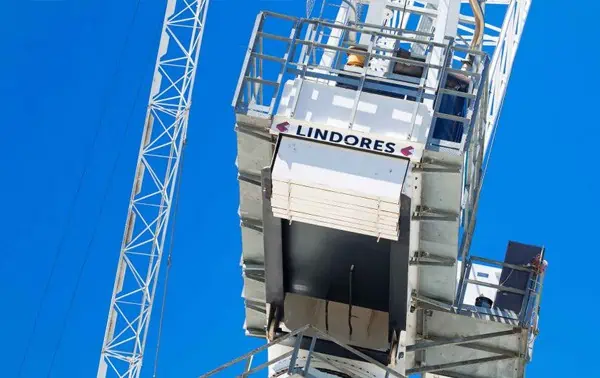 TOWER CRANE HIRE GOLD COAST

We plan and schedule delivery, installation, erection and dismantle of our fleet to meet our customer's construction schedule. We work with Favelle Favco, Comedil and Liebherr Tower Cranes.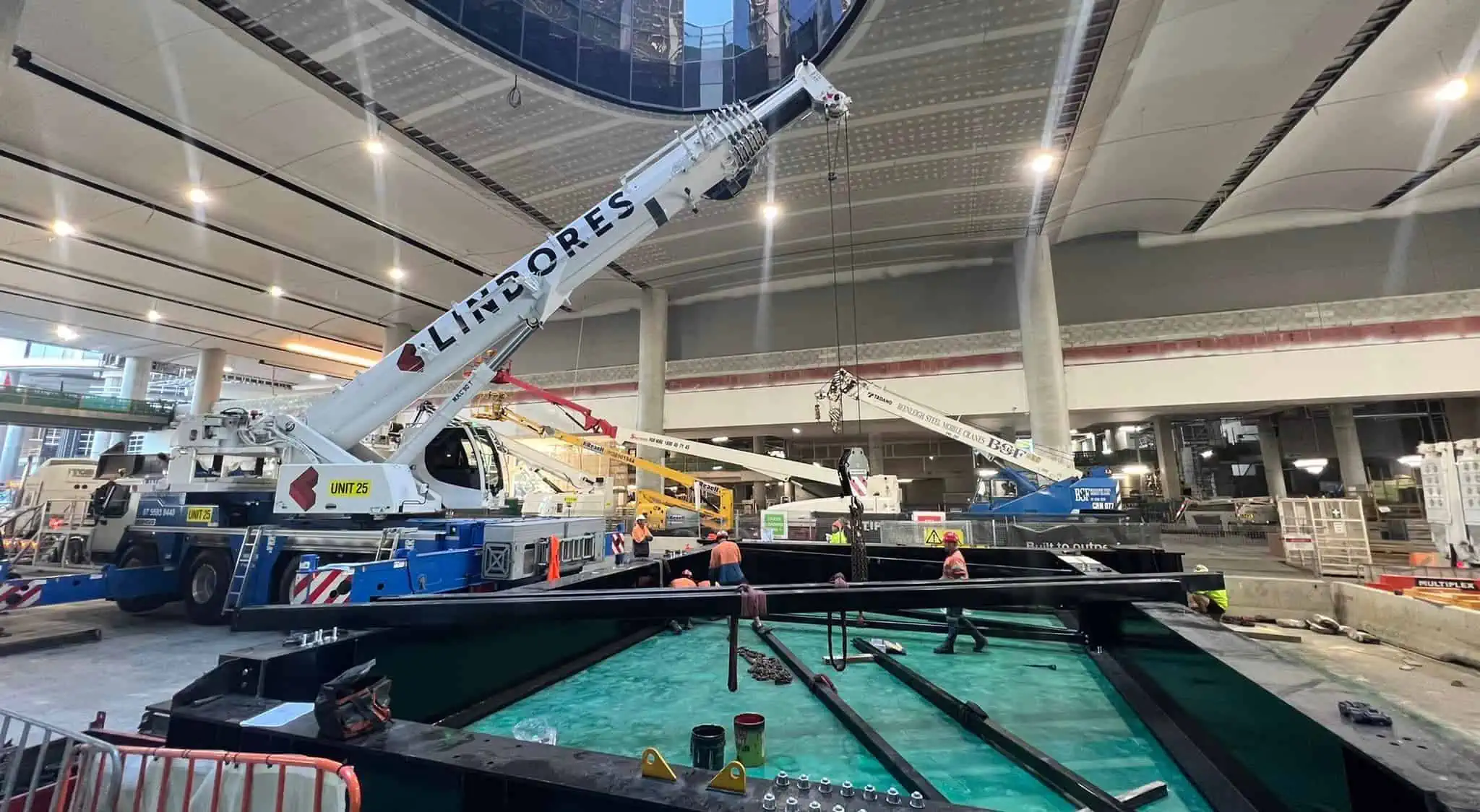 MOBILE CRANE HIRE GOLD COAST

Lindores Crane Hire maintains and repairs their own mobile crane fleet as well as providing breakdown services. We work with Terex, Leibherr, Maeda Mini Crawler and Tadano mobile cranes
Lindores Crane Hire have a simple yet effective attitude towards safety. "Safety is not negotiable". Safety is the first step in being a recognised, respected and responsible subcontractor in a high risk industry. We work seamlessly with site and government safety officials. Every high risk task is minimised with a controlled risk assessment ensuring our procedures are of the highest standard.
A project risk management plan is established before the delivery of our cranes and adhered to during the duration of the project. We employ only qualified and experienced personnel to operate and maintain our cranes.
SOME OF OUR GOLD COAST PROJECTS
Your Trusted Partner for Lifting Solutions
When it comes to crane hire services on the Gold Coast, Lindores Crane Hire is the name you can rely on. With our vast fleet, experienced operators, and comprehensive range of services, we are your go-to partner for all your lifting needs on the Gold Coast and its surrounding areas. Whether you have a construction project, require rigging services, or need to lift heavy machinery or oversize loads, we have the expertise and equipment to get the job done efficiently and safely.
A Diverse Fleet to Meet Your Needs
At Lindores Crane Hire, we understand that different projects require different types of cranes. That's why we offer a diverse fleet of cranes to cater to your specific requirements. From tower cranes that excel in high-rise construction projects to versatile All Terrain Cranes and mini cranes, we have the right equipment to handle any lifting challenge on the Gold Coast. Our fleet also includes city class cranes, crane trucks, rough terrain cranes, and more, ensuring that we can meet the unique needs of various industries and projects.
Servicing Gold Coast, Northern NSW, and Beyond
Lindores Crane Hire proudly services the Gold Coast, Northern NSW, and surrounding regions. Whether you have a project in Surfers Paradise, Byron Bay, or the Sunshine Coast, our team is ready to assist you. We understand the unique requirements of each location and have the knowledge and resources to navigate any logistical challenges that may arise.
Safety and Reliability as Priorities
At Lindores Crane Hire, safety and reliability are at the core of everything we do. We prioritise the well-being of our team, clients, and the surrounding environment. Our fleet of cranes undergoes regular maintenance and inspections to ensure optimal performance and safety. We strictly adhere to all occupational health and safety regulations, and our experienced operators are trained to follow industry best practices. You can have peace of mind knowing that your project is in the hands of professionals who pride themselves on safety above all else.
Tailored Solutions for Construction Projects
Lindores Crane Hire understands that every construction project is unique. Whether you're working on residential, commercial, or industrial developments, our team has the expertise to provide tailored crane hire solutions that meet your specific needs.
We work closely with you to understand the scope of your project, including the required lifting capacity, height requirements, and site constraints. With our extensive fleet of cranes, including tower cranes and terrain cranes, we have the versatility to handle projects of all scales and complexities.
Our experienced operators have a deep understanding of construction site logistics and will ensure that your lifting operations are carried out efficiently and safely.
Comprehensive Rigging Services
In addition to our crane hire services, Lindores Crane Hire specialises in comprehensive rigging services specifically tailored to facilitate the efficient and secure erection of cranes on your project site. We recognize the critical role that proper rigging plays in ensuring the safety and stability of equipment and materials during the lifting process.
Our team of experienced rigging experts possesses the expertise to carefully assess your unique rigging requirements and develop a customised plan that meets your specific needs. We meticulously select the appropriate rigging equipment, ensuring optimal load distribution and precise tensioning, all while maintaining the highest standards of safety and efficiency.
By entrusting your rigging needs to us, you can confidently focus on other crucial aspects of your project, knowing that our skilled team is dedicated to delivering reliable and precise rigging services.
Customer-Focused Approach
At Lindores Crane Hire, we are committed to delivering exceptional customer service. We believe in building long-term relationships with our clients, and we achieve this by placing their needs at the forefront of everything we do. From the initial consultation to the completion of your project, we focus on open communication, transparency, and responsiveness.
Our dedicated team is always ready to address your queries, provide expert advice, and adapt to any changing project requirements. We aim to exceed your expectations and ensure a smooth and successful lifting experience.