TOWER CRANES, MOBILE CRANES & LABOUR HIRE BRISBANE
Lindores are leaders in Tower Crane Hire, Mobile Crane Hire and Labour Hire in Brisbane. Based in Yatala, we service the greater Brisbane area, Logan, and Bayside. As a second-generation family business, we have built a reputation for our reliability and competence across a range of project types. Our primary focus is to supply cranes to the construction industry but do take on other projects.
In addition to serving our local Brisbane community, we also offer services right across Australia. For crane hire services in the Gold Coast region, please refer to our dedicated page on Gold Coast Crane Hire. To get a glimpse of our capabilities, we invite you to explore our projects section where we showcase a selection of our recent achievements. The scale of the projects we engage in and the caliber of clients we serve are testaments to our exceptional level of service and reliability.
We are either currently working on, or have recently completed projects in:
Brisbane CBD
Fortitude Valley
Ascot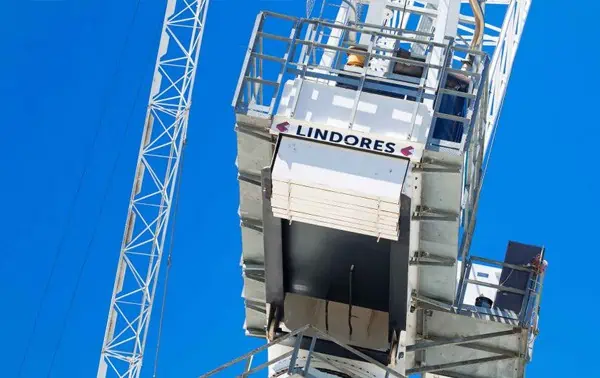 TOWER CRANE HIRE BRISBANE
Our team meticulously plans and schedules the delivery, installation, erection, and dismantling of our extensive fleet, ensuring seamless coordination with our customers' construction schedules. Our fleet includes quality cranes from Favelle Favco, Comedil and Liebherr Tower Cranes.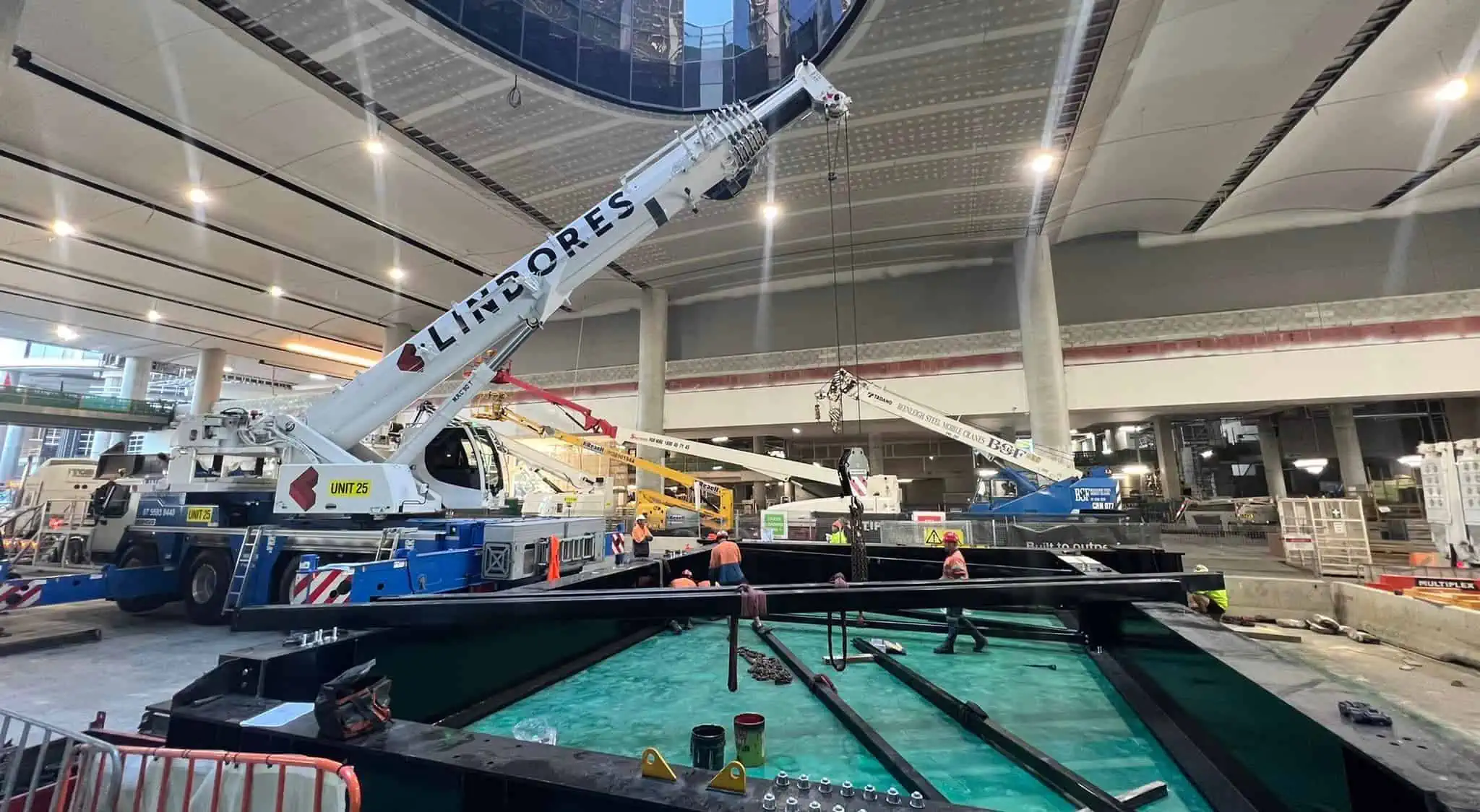 MOBILE CRANE HIRE BRISBANE

At Lindores Crane Hire, we take pride in our comprehensive capabilities, which encompass the maintenance, repair, and breakdown services for our own mobile crane fleet.
We work with Terex, Leibherr, Maeda Mini Crawler and Tadano mobile cranes.
At Lindores Crane Hire, we uphold a simple yet unwavering approach when it comes to safety: "Safety is non-negotiable." We firmly believe that prioritising safety is the foundational step towards becoming a recognised, respected, and responsible subcontractor in the high-risk construction industry. To ensure the highest standards of safety, we maintain a seamless collaboration with on-site teams and government safety officials.
SOME OF OUR PROJECTS IN BRISBANE
We Provide Reliable Solutions for Your Lifting Needs in South East Queensland
When it comes to crane hire services in South East Queensland, Lindores Crane Hire is the trusted name that delivers exceptional results. With a wide range of services and an unwavering commitment to quality, we are the go-to choice for all your lifting requirements in Brisbane and its surrounding areas.
Our Extensive Fleet of Cranes
At Lindores Crane Hire, we understand that different projects demand different types of cranes. That's why we offer a diverse fleet of cranes to cater to your specific needs. From Franna Crane Hire to tower and mobile cranes.
Our versatile Franna cranes that excel in confined spaces, through to powerful All Terrain cranes capable of handling heavy loads, we have the right equipment to tackle any lifting challenge. Our well-maintained fleet undergoes regular inspections and maintenance to ensure optimal performance and reliability.
With Lindores Crane Hire, you can rest assured that your project is in capable hands. Our team of experienced crane operators has the expertise and knowledge to handle complex lifts with precision and efficiency. They are well-versed in the intricacies of operating various crane types, ensuring that each lift is executed safely and accurately. We prioritise ongoing training and development to keep our operators up-to-date with the latest industry standards and best practices.
Beyond crane hire, Lindores Crane Hire offers a range of additional services to support your project from start to finish. We provide thorough site inspections to assess the specific requirements and challenges of your site. This allows us to develop customised lifting solutions that meet your project goals while adhering to occupational health and safety regulations.
Our skilled team also offers rigging services to ensure that your equipment is properly secured and erected without compromising safety. We understand that successfully erecting cranes relies on careful planning and precise execution, and our experts work diligently to ensure that every lift is carried out with the utmost professionalism.
At Lindores Crane Hire, we understand the importance of timely service. We ensure that our equipment is transported to your site promptly, so you can stay on schedule and minimise downtime. Our team works closely with you to coordinate logistics and ensure a seamless experience from start to finish.
Trust Lindores Crane Hire for Your Brisbane Crane Hire Needs
When it comes to Brisbane crane hire services, Lindores Crane Hire is the reliable choice. With our extensive fleet, experienced operators, comprehensive services, and commitment to safety, we are dedicated to delivering exceptional results for your lifting projects.
Whether you have a small job in the heart of Brisbane city or a large-scale project in South East Queensland, we have the expertise, equipment, and professionalism to meet your needs.
Contact us today to discuss your project requirements, request a quote, or schedule a site inspection. Lindores Crane Hire is here to provide you with reliable and efficient crane hire solutions that elevate your project to new heights.